We Buy Cars in Decatur AL
Are There Too Many Cars In Your Yard? We Will Buy Your Extra Car, Truck or SUV Today. Greenway Hyundai Decatur We Buy All Makes All Models & All Years.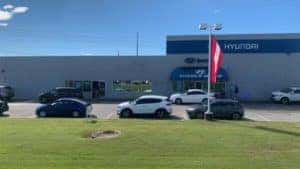 Should I Be Concerned About Selling My Car Privately? It is not easy these days to sell a car privately. There can be loan payoffs, title issues, strangers coming to your home, how will they pay for the car, is it going to be a good or bad experience? Selling your car to Greenway Hyundai Decatur is easy. Just bring the title to your car or your loan information and your ID. We make it simple. Sell Your Car Decatur AL
Can I Sell My Car If I Do Not have The Title? Most people do not have the title because they purchased their car with bank or credit union financing. At Greenway Hyundai of Decatur AL will pay off the bank and when we get the title we will give you a check for your equity. It can take a few days depending on how fast your bank processes the payment and then sends us the title. Trade Your Car Decatur AL
We Buy Cars – Greenway Hyundai of Decatur – 1211 Beltline Rd SW, Decatur, AL 35601 – (256) 280-2131 – We Buy Trucks – Any Years – Any Make – Any Model – Sell Your Car Today!