Tire Repair Shop Decatur AL
Tire Shop Decatur AL Tire Sale Buy 3 Tires Get 4th Tire for $1. Tire Pros At Greenway Hyundai of Decatur AL (256) 280-2131 Truck Tires, Tire & Wheel Repair.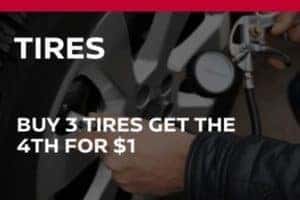 Why Do I Need To Rotate My Tires?
Tires are rotated around the car because tires don't evenly. Based on where your tires sit on your car, causes the tires to wear unevenly. New Hyundai Tires Decatur AL This happens for a few reasons.
The outside edges of the tires get more cornering wear.
The front tires get scrubbing wear due to steering on the pavement.
The front of the car is usually more heavy than the rear and this puts more stress on the front tires.
The driving tires, whether front or rear wheel drive, get more twisting force than the non-driving tires.
On average, people make more right turns than left turns.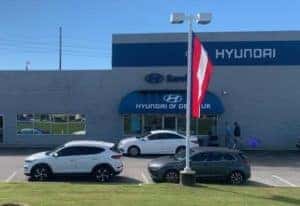 How Often Should I Rotate My Tires?
If you rotate your tires regularly these different burdens are distributed equally to all the tires.
This regular maintenance will cause your tires to typically last several thousand miles longer.
You do have to be intentional about where you move your tires. Your owner's manual will have the manufacturer's suggested tires rotation. Hyundai Decatur AL Tire Coupons
Tire Repair Shop Decatur AL – Greenway Hyundai Decatur – 1211 Beltline Rd SW, Decatur, AL 35601 – (256) 280-2131 – Decatur AL Tire Service Center Hyundai Decatur AL New Tires