Let Hyundai Care For Your Car!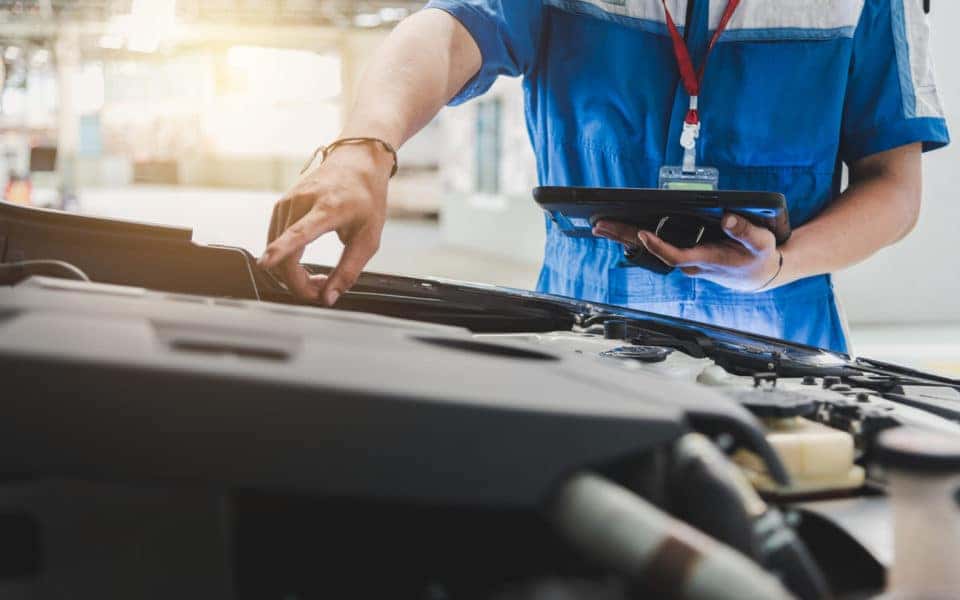 Choosing Hyundai means choosing the best brand for car care. Aside from driving off in a vehicle you can trust, you also get access to tons of extras that will make taking care of your new vehicle fun and easy. Keep reading to learn more about the tools you now have access to as the proud owner of a Hyundai!
Free Multi-Point Inspections
You can't do anything to prevent a mishap after the fact, but you can do plenty beforehand! And while our vehicles are about as safe as they come, accidents do still happen. Our teams perform free inspections at every service, and that's our promise to keep you safe and sound on the road. Each skilled technician is trained to fix any issue so you know you're in good hands.
Car Care
Car Care Express is our way of checking off every box possible. At select participating dealers, you can have any of the following services performed:
One-Hour Oil Change
Battery Replaced
Wiper Blades Replaced
Filter Services
Tires Rotated
Tire Pressure Set
Battery Health Checked
More!
You might also like: Is It Time For An Oil Change?
Parts & Technicians
As with any Hyundai product, you know that you are getting the absolute highest quality. That extends all the way to our parts as well. We hold our parts and our technicians to the highest standard, and it shows. When you put quality parts into your vehicle, you end up with a longer life span, and that's our goal.
And you can put full faith in our technicians too, as they all meet our standards and have made it through our training — which is constantly being updated.
Whatever your service needs might be, Hyundai is here to help. Stop by the Hyundai of Decatur Car Care Center and get the royal treatment today!