Best Oil Change Service Decatur AL 35601
Fast Oil Changes Greenway Hyundai 1211 Beltline Rd SW Decatur AL 35601 Call (256) 280-2131.  Express Oil Change Coupons & Factory Trained Technicians. Get the right oil for your car based on the hot humid climate in the Decatur Alabama metro area. Save with our Decatur AL Oil Change Coupons.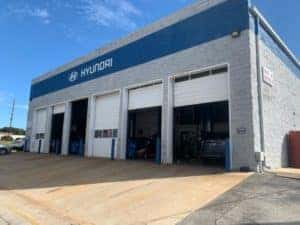 What Do The Numbers Mean On Oil Types?
The numbers on a quart of oil refers to oil viscosity based on a scale established by the Society of Automotive Engineers SAE International. The scale rates oil from a low of 5 to a high of 50. The lowest number 5 means it is the thinnest oil and the highest number 50 means it is the thickest oil. Most automotive oils have two numbers.
These numbers refer to how the oils behave in winter (W) versus operating temperatures. For example, a 10W-40 oil. 10W is describing how the oil will behave (how viscose it is) in winter temperatures. The 40 is describing how the oil will behave (how viscose it is) at operating temperatures. Always check your car manual for what kind of oil your car needs.
If you have any questions our Oil Change Experts at Greenway Hyundai of Decatur are here to help.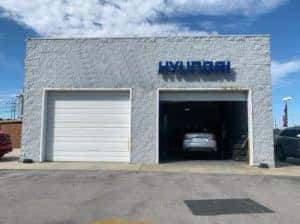 What Happens During An Oil Change?
An oil change is the process of replacing the engine oil in your car. Engine oils is used to lubricate the engine. Engines have many moving parts and the oils keeps those parts moving smoothly.
Over time the combustion in the engine will wear out the oil. Fresh oil will be a transparent light brown, smooth and thick, worn out oil will be dark brown, gritty and thin.
The quality of the oil is important for the longevity of a car's engine, and regular oil changes will keep your engine in good health. If you need a regular oil change or a synthetic oil change Greenway Hyundai of Decatur has the right oil for your vehicle. How often should I change my motor oil?
Oil Change Coupons & Specials | Greenway Hyundai of Decatur  1211 Beltline Rd SW • Decatur, AL 35601 Call (256) 280-2131 | Oil Change Service Center